INTERNATIONAL ORGANIZATIONS
1st Place in Poland
according to the criteria of internationalization
by Perspektywy
UEHS actively cooperates with numerous foreign universities.
We offer double degree programmes, summer schools, holiday courses, and in-service training for foreign partners. International cooperation is an essential aspect of UEHS academic endeavours.
UEHS is involved in numerous research projects within structured research programmes and networks as well as through informal contacts between researchers.
UEHS received a prestigious international accreditation
CEEMAN IQA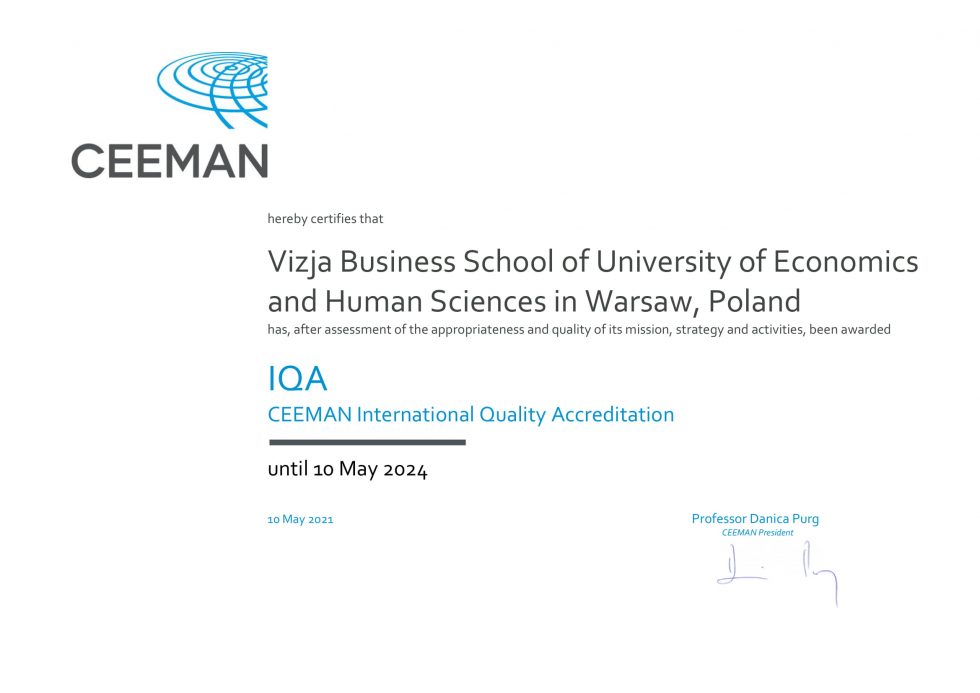 The University collaborates with numerous prestigious and renowned academic institutions and research centres located in different countries:
Europe
Lviv University of Law and Business (Ukraine)
Sumy State University (Ukraine)
'Stefan cel Mare' University of Secueve (Romania)
Trondelag R&D Institute (Norway)
University of Rijeka (Croatia)
Pilyp Orlyk International Classical University (Ukraine)
University "Fehmi Agani" in Gjakova (Kosovo)
European Business School (Portugal)
Public University "Kadri Zeka" (Kosovo)
Eurasia International University (Armenia)
"Beder" University College (Republic of Albania)
University UKSHIN Hoti Prizren (Kosovo)
Bukovinian State Medical University (Ukraine)
Epoka University (Albania)
International University of Novi Pazar (Serbia)
Northern University (Armenia)
Kharkiv National University of Economics (Ukraine)
Zhytomyr Polytechnic State University (Ukraine)
Innovation Institute Zagreb (Croatia)
Prešov University (Slovakia)
Lesya Ukrainka Volyn National University in Lutsk (Ukraine)
Association Leonard de Vinci (France)
School of Advanced Social Studies in Nova Gorica (Slovenia)
Mondragon Unibertsitatea (Spain)
Europea di Roma (Italy)
EGAS MONIZ, CRL Instituto Universitario Egas Moniz (IUEM) (Portugal)
Business School PAR (Croatia)
University of Applied Sciences in Security and Safety in Zagreb (Croatia)
Asia
The International University of Kyrgyzstan (Kyrgyzstan)
Kyrgyz-German Institute of Applied Informatics (Kyrgyzstan)
Technical School of Innovation of American University of Central Asia - Bishkek (Kyrgyzstan)
The American University of Central Asia (Kyrgyzstan)
The Cihan University (Iraq)
Azerbaijan State University of Economics (Azerbaijan)
Kazakh University of Economics, Finance and International Trade (Kazakhstan)
Universitas Islam Indonesia (Indonesia)
CITI University (Mongolia)
Khazar University (Azerbaijan)
Suleyman Demirel University (Kazakhstan)
Kazakhstan International Linguistic College (Kazakhstan)
Lanzhou Petrochemical Polytechnic (China)
Georgian National University SEU (Georgia)
Tbilisi International Academy (Georgia)
The International Black Sea University (Georgia)
The Caucasus International University (Georgia)
East European University (Georgia)
Alterbridge International University of Management and Communication (Georgia)
New Vision (Georgia)
Waseda University (Japan)
Gansu Agricultural University (China)
Anhui Vocational College of City Management (China)
Centre for Study Overseas Inc. (China)
Private School Aisi, Tibilisi (Georgia)
The Guivy Zaldastanishvili American Academy, Tibilisi (Georgia)
Africa
Nelson Mandela Metropolitan University (South Africa)
Vaal University of Technology, Vanderbijlpark (South Africa)
South America
The University of the Frontier (Chile)
Universidad San Francisco de Quito (Ecuador)
Instituto Universitario de Ciencias Psicologicas, Sociais e de Vida
The University of Talca (Chile)
Universidad del Rosario (Columbia)
North America
College of Saint Elizabeth (USA)
University of Prince Edward Island (Canada)
Our university is running a double degree programme in partnership with several institutions.
This way, students from partner universities can join our academic community after completing their first year of study.
Currently, we are involved in double degree programmes
with the following institutions:
International Black Sea University
(Tbilisi, Georgia)

International University of Kyrgyzstan
(Biszkek, Kyrgyzstan)

The International Classical University of F. Orlik
(Mikołajów, Ukraine)

Kyrgyz-German Institute of Applied Informatics
(Biszkek, Kyrgyzstan)

The International Teaching University of Management and Communication Alterbridge (Georgia)

Eurasia International University (Yerevan, Armenia)

East European University (Georgia)

Kazakh University of Economics, Finance and International Trade (Nur-Sultan, Kazakhstan)

International University of Novi Pazar (Novi Pazar, Serbia)

University UKSHIN Hoti Prizren (Prizren, Republic of Kosovo)

University College " Beder" , Republic of Albania
Georgian National University- SEU, Tbilisi (Georgia)
Public University "Kadri Zeka", Kosovo

Caucasus International University (Georgia)

Ala-Too international University in Bishkek (Kyrgyzstan)
Membership in

international organizations:
CEEMAN – Central and East European
Management Development Association
UEHS is a member of CEEMAN (Central and East European Management Development Association) – an international association established in 1993 which focused on management development to accelerate the quality of management education in Central and Eastern Europe. Years later, it is a global network of organizations involved in the quality of education and innovation in the field of management. Aiming for vocational excellence, CEEMAN supports the quality of development and change processes in management by advancing the fields of education, research, consulting, and information. The association's comprehensive approach to leadership promotes innovation, creativity, and appreciation for cultural values. CEEMAN provides IQA accreditation to educational institutions meeting the established standards.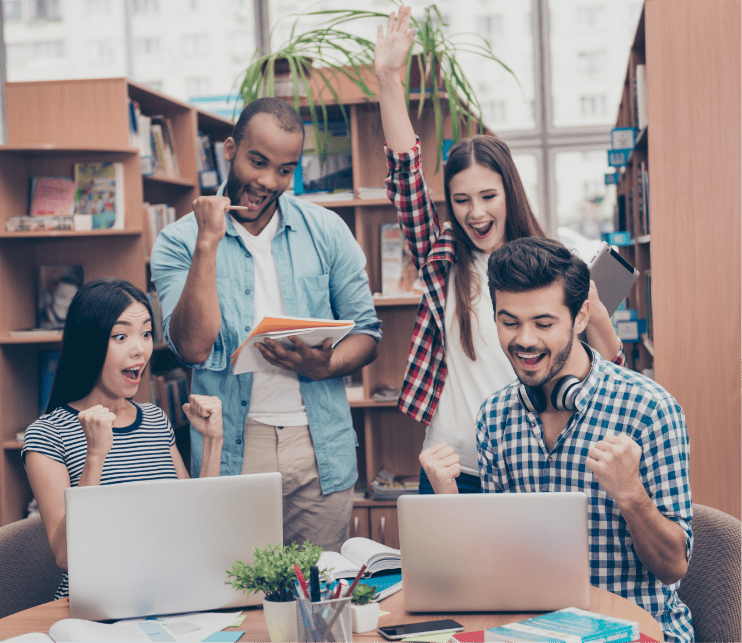 PRME – Principles for Responsible
Management Education
UEHS is also a member of PRME (Principles for Responsible Management Education), a United Nations-backed platform founded in 2007. Its main objective is the dissemination of the principles of responsible management education by making sustainability standards more relevant in higher education institutions around the world.
With more than 650 members worldwide, PRME has become the largest organized network linking the United Nations with management-related higher education institutions. PRME follows its Six Principles, engaging business universities to provide future leaders with the skills needed to balance economic and sustainable development goals. The Six Principles are:
developing the capabilities of students to be future generators of sustainable value for business and society at large and to work for an inclusive and sustainable global economy.
incorporating into academic activities, curricula, and organizational practices the values of global social responsibility as portrayed in international initiatives such as the United Nations Global Compact.
creating educational frameworks, materials, processes, and environments that enable effective learning experiences for responsible leadership.
engaging in conceptual and empirical research that advances our understanding about the role, dynamics, and impact of corporations in the creation of sustainable social, environmental, and economic value.
interacting with managers of business corporations to extend our knowledge of their challenges in meeting social and environmental responsibilities and to explore jointly effective approaches to meeting these challenges.
facilitating and supporting dialog and debate among educators, students, business, government, consumers, media, civil society organizations, and other interested groups and stakeholders on critical issues related to global social responsibility and sustainability.
UEHS in the  International Rankings
Impact Rankings, prepared by the Times Higher Education, is the only international ranking of universities in terms of the UN's Sustainable Development Goals. The ranking's aim is to promote universities which face the key challenges of the present day and make the greatest contribution to building a sustainable society.
Our university can boast having been included into two areas in this year's ranking :
good health and well-being
reducing inequalities
The "Webometrics Ranking of World Universities" is an initiative of the Cybermetrics Lab, a research group belonging to the Consejo Superior de Investigaciones Científicas (CSIC), the largest public research body in Spain. The Cybermetrics Lab using quantitative methods has designed and applied indicators that allow us to measure the scientific activity on the Web. The cybermetric indicators are useful to evaluate science and technology and they are the perfect complement to the results obtained with bibliometric methods in scientometric studie. At this moment, our University is 3rd among all private Universities  in Poland.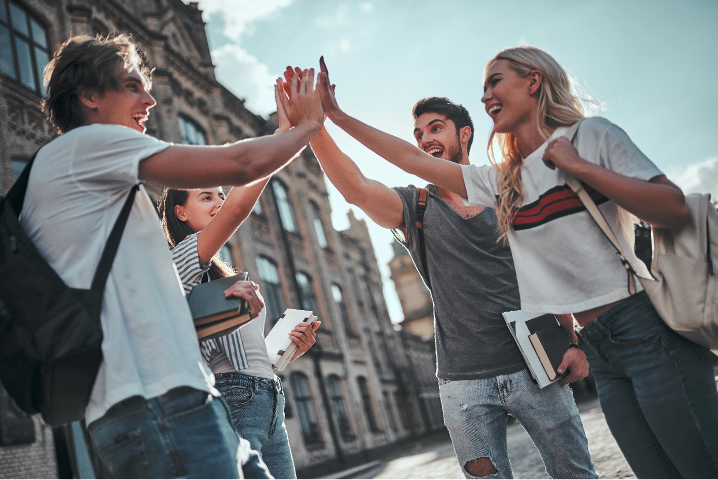 Positive Impact Rating – PIR

PIR, initiated by a group of experts from business schools, is a Swiss association that regulates evaluations. The goal of PIR is to capture the voice of students to identify the positive impact of schools, to transform from competition to cooperation, and to provide instruments for implementing the change.
As of now, our University is at Level 3 as a progressing school.
Cooperation with Foundations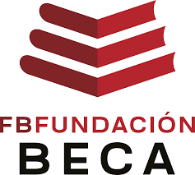 Fundación Beca
Fundación Beca has been offering scholarships for Mexicans and Latin Americans since 2005. Today, the number of fellows from all Latin American countries who have successfully completed their Higher Education studies at prestigious universities worldwide, amounts to more than 1,000. For 13 years the Foundation had focused on putting emphasis on postgraduate studies. However, in response to the new generation interests and the demands of the labor market, in 2018 the Fundación Beca Board of Trustees decided to incorporate new educational schemes which can help young people in their professionalization and with access to a better quality of life. At this stage, collaboration agreements are incorporated to pursue bachelor degrees in Mexico or abroad, as well as to participate in specialization programs such as diplomas and summer courses, conducated in face-to-face or online formats.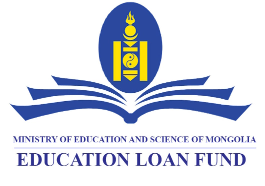 Education Loan Fund
Education Loan Fund (ELF), an implementing agency by the Ministry of Education and Science of Mongolia, provides student loans and grants to Mongolian and international students. The main objective of our organization is to provide complex financial services to students to obtain a good quality education and provide the same possibilities for education, regardless of economic and social background, geographical aspects, age, gender, and physical disabilities. To achieve our objectives for educational financing, we are planning to expand our collaboration with foreign higher education institutions, and government and non-government organizations, whose primary mandate is related to education support. According to the state policy, students from low-income families, disabled families, and students from partially orphan families have access to loans; orphan and disabled students are eligible for tuition fee grants, and students who demonstrated outstanding achievements and studying in bachelor's degree program in education teacher and nurse are exemption from tuition fee payment. ELF provides student loans without interest for the students studying at national higher education institutions.
Student mobility, for the purposes of internship and placement in foreign institutions, is available as part of the Erasmus+ programme.
more

UEHS students can participate in exchange programmes, without paying additional tuition, to the following universities:
Universidad del Rosario in Bogota
(Columbia)
VNU University of Economics and Business, Vietnam National University Hanoi (Vietnam)
New Vision University (Georgia)
Suleyman Demirel University
(Kazakhstan)
Universiti Teknikal Mara SDN. BHD. (UniKL) (Kuala Lumpur)
To enrol in the programme, the candidate must:
be a student at the University of Economics and Human Sciences in Warsaw;
be a full-time graduate/undergraduate or long-cycle Master's programme student (at the time of applying, the applicant must have completed at least the first year of undergraduate studies);
reside in the Republic of Poland;
have a high grade point average for the previous periods of study;
speak English or/and Spanish;
not be on exeat;
not be involved as a defendant in a disciplinary proceeding.
ENROLLMENT WILL TAKE PLACE ON THE DATES INDICATED BELOW:
summer semester 2023 – lasts until December 16, results on December 20
winter semester 2023 and academic year 23/24 – lasts until May 30, 2023, results June 6, 2023
1
Letter of recommendation from the lecturer or opinion of the tutor of the specialization chosen by the student.
2
Language certificate or Certificate issued by the Director of Foreign: Languages School of the University.
3
Confirmation of the GPA (certificate from the Dean's Office).
REGISTRATION FORM
To apply for student exchange and travel under the programme, please fill out the application form.
Our teaching staff can teach at partner universities as visiting professors or participate in distance learning programmes via an e-learning platform.
If you are interested, please contact us via: erasmus.vizja.pl/lecturers
There are teacher positions available for distance learning courses at Escuela de Empresas, Universidad San Francisco de Quito in Ecuador through the D2L platform in English or Spanish. 
To apply, candidates must complete a short online instructional course on the technical/material requirements (currently only available in Spanish). The university offers favourable conditions for participation.
Our university is running credit transfer program for foreign university students. The credit transfer can be associated with any program within the Bachelor's and Master's Degree programs, offered by the UEHS. Courses are conducted as online lectures. After the completion, students take exams.
Currently, the UEHS runs the credit transfer program in cooperation with the following partner universities:
Alterbridge (Georgia)
The Guivy Zaldastanishvili American Academy, Tibilisi (Georgia)
Centre for Study Overseas (China)
Language skills are also required in accordance with the UEHS language assessment policy.
For more information – contact us via the form below.
The person responsible for the development
and strategy of international cooperation
is Prof. Anna Llanos-Antczak, PhD, Vice Rector
for International Cooperation