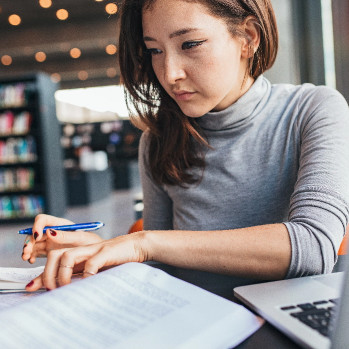 For people who want to begin their studies in English.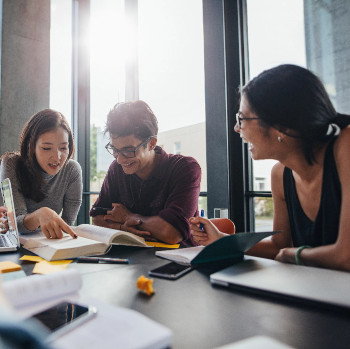 For you, if you want to improve their English language skills.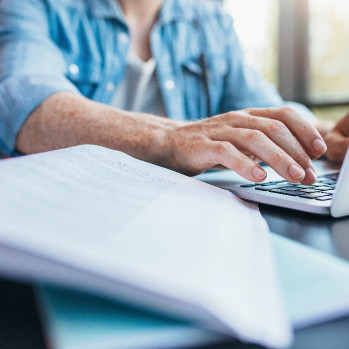 For people who want to be fluent in the language and obtain an international certificate.
EXPERIENCE IN EDUCATION
Akademia Ekonomiczno-humanistyczna w Warszawie od ponad 20 lat edukuje studentów z całego świata. Współpracujemy z najlepszymi uczelniami z takich krajów jak: Norwegia, Włochy, Portugalia, USA, Kanada, Francja, Hiszpania i wiele innych.
MODERN CAMPUS
The Vizja Park campus is a modern, functional space oriented to the needs of a modern student. Classrooms are equipped with high-quality ergonomic furniture. The high standard of the building's detail work and modern solutions create an atmosphere favorable to learning, developing passions and interests. Not only teaching rooms and lecture halls were handed over to students, but also a spacious library with quiet study rooms, a fully equipped sports hall with a climbing wall, a fitness room and a gym, as well as a gastronomic zone decorated in a loft style.
MULTICULTURALISM
The academic community of our university comprises over 3,000 students from around 60 countries around the world. Moreover, the Academy employees can communicate with students in at least 5 languages. The multiculturalism of university students enables constant practical learning of the English language, getting to know new people and cultures, and broadening our social skills.
QUALIFIED TEACHING STAFF
The teaching staff is comprised of the best teachers and native speakers who can ease you into even the most difficult language issues. Many have the highest language certificates such as CAE and CPE.
A NEW DIMENSION OF EDUCATION
Modern infrastructure prompts to and provides us with new opportunities. This explains why at our university we focus on an innovative approach to the education process – our rooms are fitted with high-quality multimedia equipment, which makes it possible also for the lecturers to have an opportunity to improve their teaching skills by participating in dedicated training courses. Thusly, both classes at the university's premises and online classes are conducted in a modern, pleasant and are accessible to the young generation.
CAMBRIDGE CERTIFICATE
Both the course and study programs are developed by the best Polish specialist. This is confirmed by high positions in university rankings.
Get a Cambridge Certificate:
ELEMENTARY
INTERMEDIATE
BEGINNER
UPPER-INTERMEDIATE
PRE-INTERMEDIATE
 
Administration fee
Type of course
Duration
Promotional tuition*
Standard tuition
UEHS students
Others
Annual spring course 680 hours
March – September
€ 2500
€ 3000
€ 150**
€ 150
Annual autumn course 680 hours
October – June
€ 2500
€ 3000
€ 150**
€ 150
Summer course 100 hours
1 month selected from
July, August or September
–
€ 350

–
€ 150
Summer course 180 hours
2 months selected from
July, August or September
–
€ 700

–
€ 150
Summer course 260 hours
July – September
–
€ 1050

–
€ 150
THE COURSE LASTS 680 HOURS WHICH INCLUDES: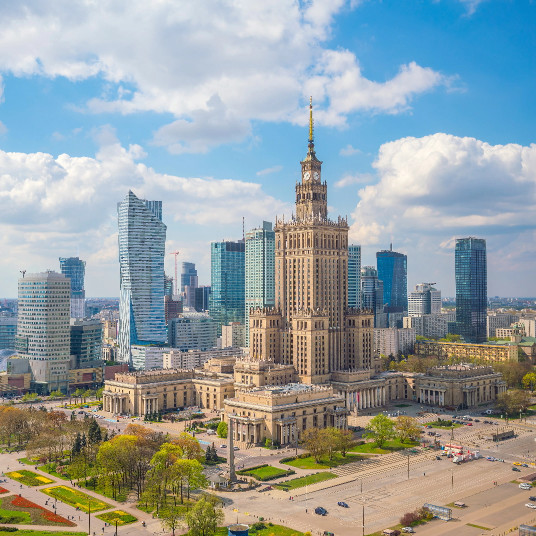 20 hoursof classes outside the university campus. During those field trips, participants will be able to learn more about the culture and monuments situated in Warsaw. All activities are conducted in English, which allows to acquire and practice obtained language skills in a practical way.
240 hours of online classes. We are well aware that getting around the world is not easy nowadays. In order to make it possible for the course participants to organize their arrival to Poland in a peaceful way, we conduct the first part of the course online. However, if you are already in Poland, you can use the entire area of the Vizja Park Campus without any limitations.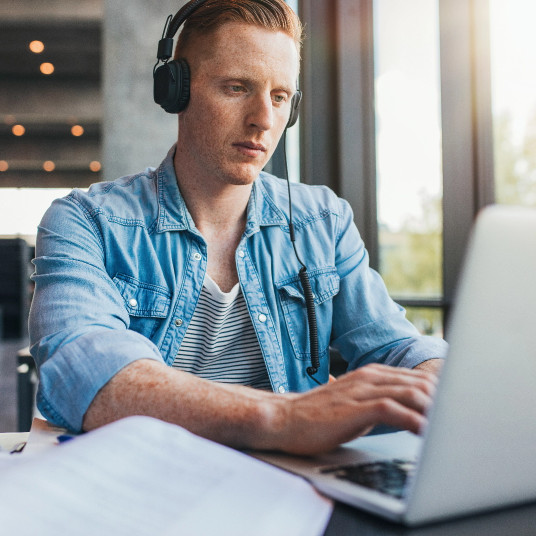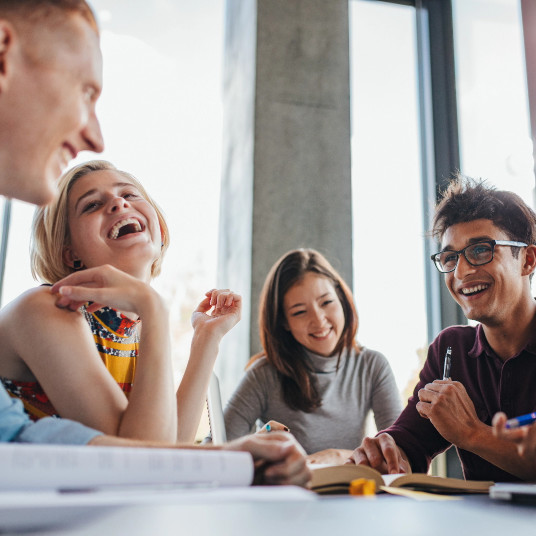 420 hoursof on-campus lessons. Working in small groups (12-16 people) allows for an individual approach. This guarantees that the course instructors have the opportunity to listen to the needs of each participant and adapt to their needs. This work mode is the key when it comes to preparing for the exam at the highest level.
SUMMER COURSES LAST ONE, TWO, OR THREE MONTHS.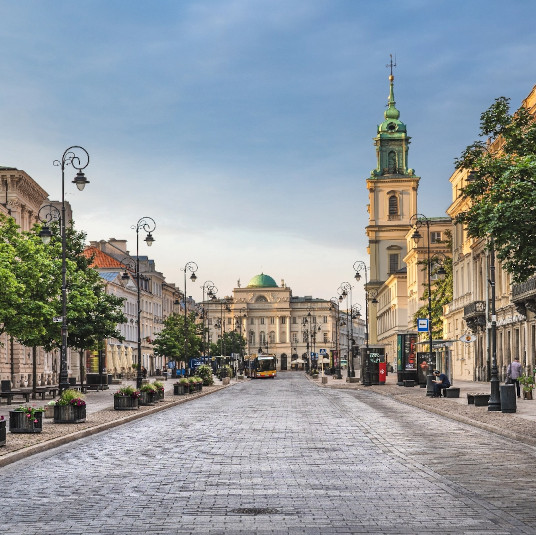 20 hourswhether you choose a one-, two-, or three-month course, we have designed a special program for you to familiarize yourself with Polish culture and to adapt to life in Warsaw. It will give you a comfortable start to your studies and an easier transition into your new environment.
80 hoursa one-month summer English language course that will help you hone the English communication skills you need to start studying or working. You can choose one of the vacation months: July, August, or September. Choose the most convenient time to practice your English!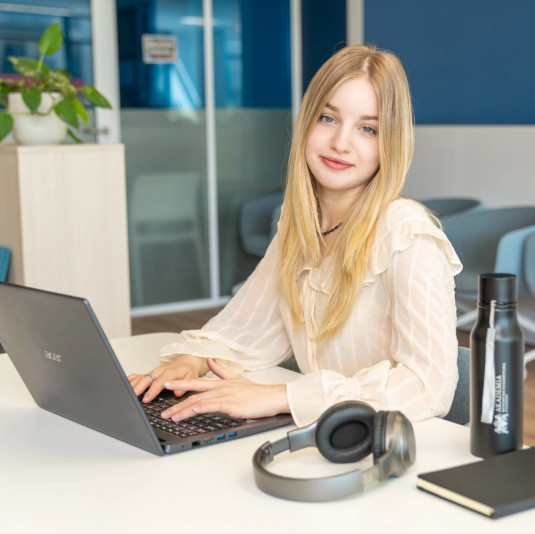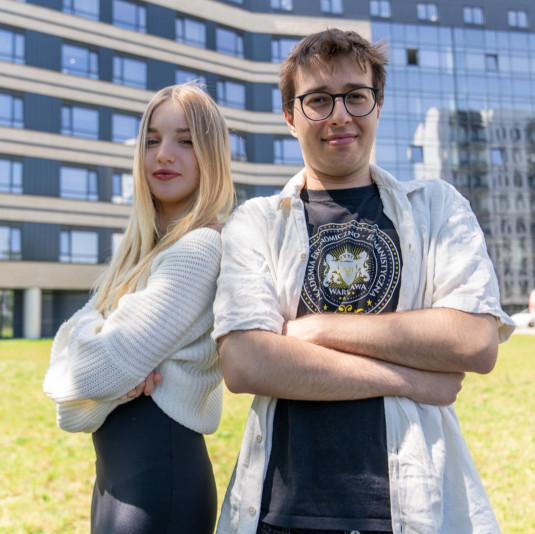 160 hoursa practical English course after which you will be able to communicate freely in English. You can choose two of the vacation months: July, August, or September. Choose the ones that work best for you.
240 hoursan intensive summer English language course that provides the appropriate number of hours needed to master English to a level that allows you to communicate freely and gain knowledge from English-language sources.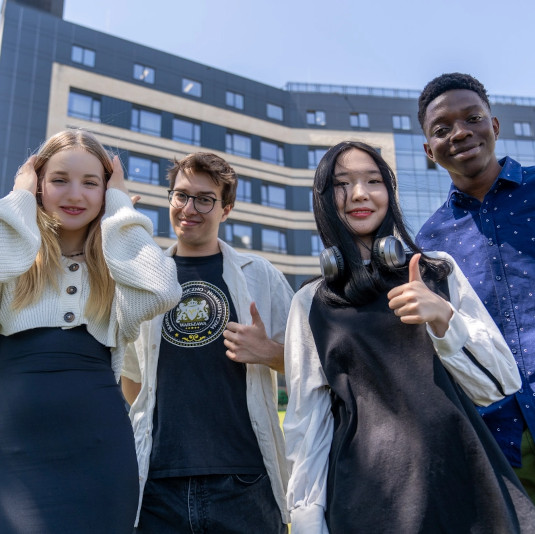 THE COURSE ENDS WITH AN EXAMINATION DURING WHICH YOUR KNOWLEDGE IS CHECKED. AFTER HAVING PASSED THE EXAM YOU OBTAIN A CAMBRIDGE CERTIFICATE.
This internationally accepted diploma confirms knowledge of English as a foreign language. This is in line with the Council of Europe's CEFR Leveling Scale, which is highly respected in many companies around the world. The skills certified by Cambridge are favoured by employers all over the world.
THE SUMMER COURSE ENDS WITH AN EXAM AND THE ISSUANCE OF A CERTIFICATE.
At each level, students are provided with the necessary learning materials. Upon completion of the one-, two-, or three-month course and passing the exam, a certificate of completion of the language course is issued. In addition, those interested in obtaining a Cambridge Certificate and wishing to take the exam in December will receive a special discount.
During the course, we use the best textbooks and educational materials available on the market. We provide participants with the highest quality of education through a perfectly adapted program and appropriately selected tools.
All materials are available to students at the AEH Library.
BEGINNER LEVEL
Main Course:
– English File Beginner 4th edition / with Online Practice (Student's Book and Workbook), Oxford University Press
Reading and Writing:
– Skillful 2nd edition Reading & Writing Student's Foundation, Macmillan Education
Listening and Speaking:
– Skillful 2nd edition Listening & Speaking Student's Foundation, Macmillan Education
ELEMENTARY LEVEL
Main Course:
– English File Elemetary 4th edition / with Online Practice (Student's Book and Workbook), Oxford University Press
Reading and Writing:
– Skillful 2nd edition Reading & Writing Student's Foundation, Macmillan Education
Listening and Speaking:
– Skillful 2nd edition Listening & Speaking Student's Foundation, Macmillan Education
PRE-INTERMEDIATE LEVEL
Main Course:
– English File Pre-Intermediate 4th edition / with Online Practice (Student's Book and Workbook), Oxford University Press
Reading and Writing:
– Skillful 2nd edition Reading & Writing Student's Book 1, Macmillan Education
Listening and Speaking:
– Skillful 2nd edition Listening & Speaking Student's Book 1, Macmillan Education
INTERMEDIATE LEVEL
Main Course:
– English File Intermediate 4th edition / with Online Practice (Student's Book and Workbook), Oxford University Press
Reading and Writing:
– Skillful 2nd edition Reading & Writing Student's Book 2, Macmillan Education
Listening and Speaking:
– Skillful 2nd edition Listening & Speaking Student's Book 2, Macmillan Education
UPPER-INTERMEDIATE LEVEL
Main Course:
– English File Upper-Intermediate 4th edition / with Online Practice (Student's Book and Workbook), Oxford University Press
Reading and Writing:
– Skillful 3nd edition Reading & Writing Student's Book 3, Macmillan Education
Listening and Speaking:
– Skillful 3nd edition Listening & Speaking Student's Book 3, Macmillan Education