A place of dreams made from dreams. It all started with dreams. The pivotal idea which accompanied the creators of the project in their work was to create an educational and business space which, meeting all the requirements of the modern world, would enable users of the campus to provide their educational and business services at the highest possible level.
The educational facility Vizja Park is a place deserving of the highest praise. Modern as well as safe, it ensures comfortable development at all levels of education.
Vizja Park is currently the main location
of the University of Economics and Human Sciences
and of Towarzystwo Edukacyjne Vizja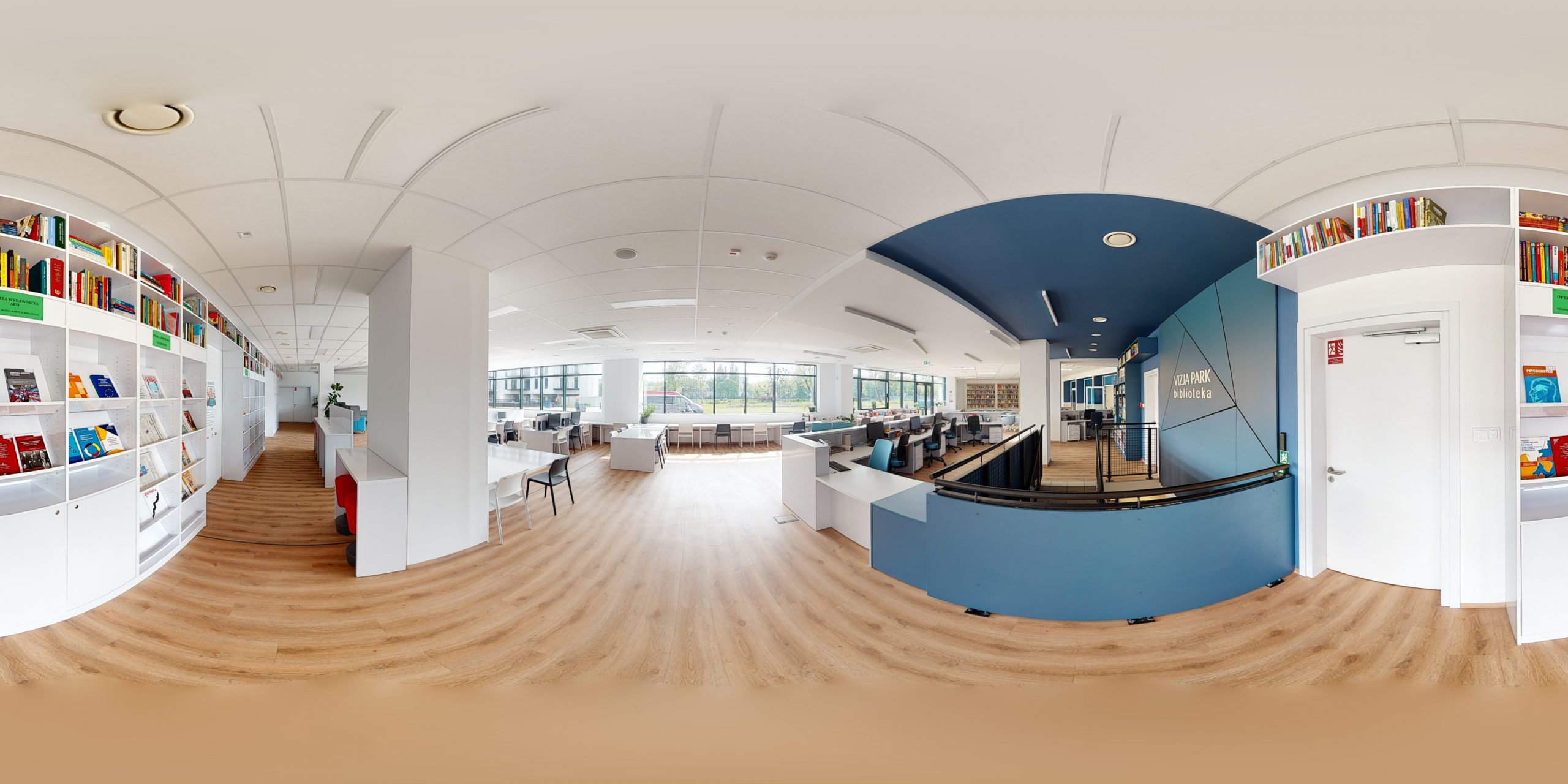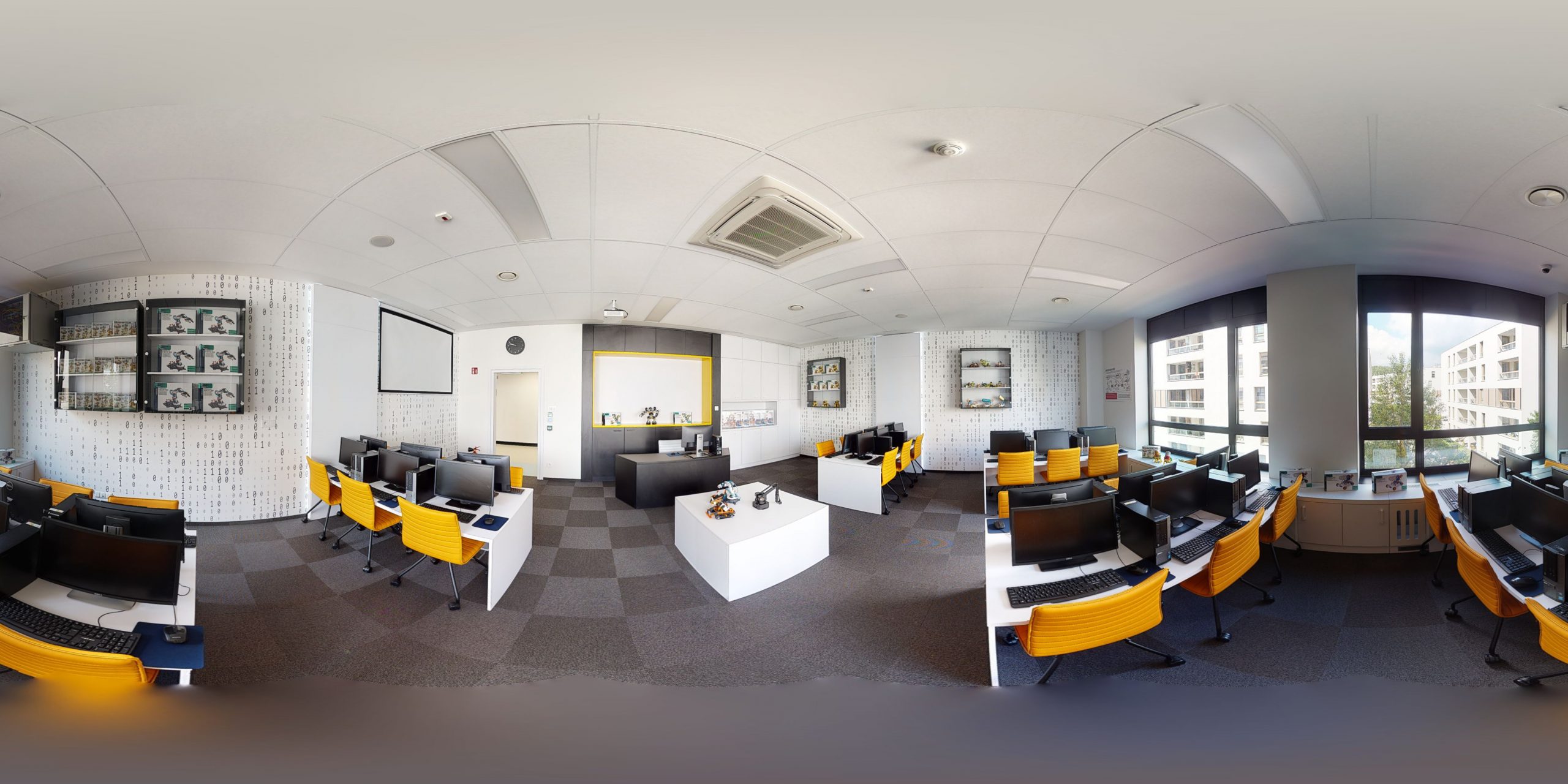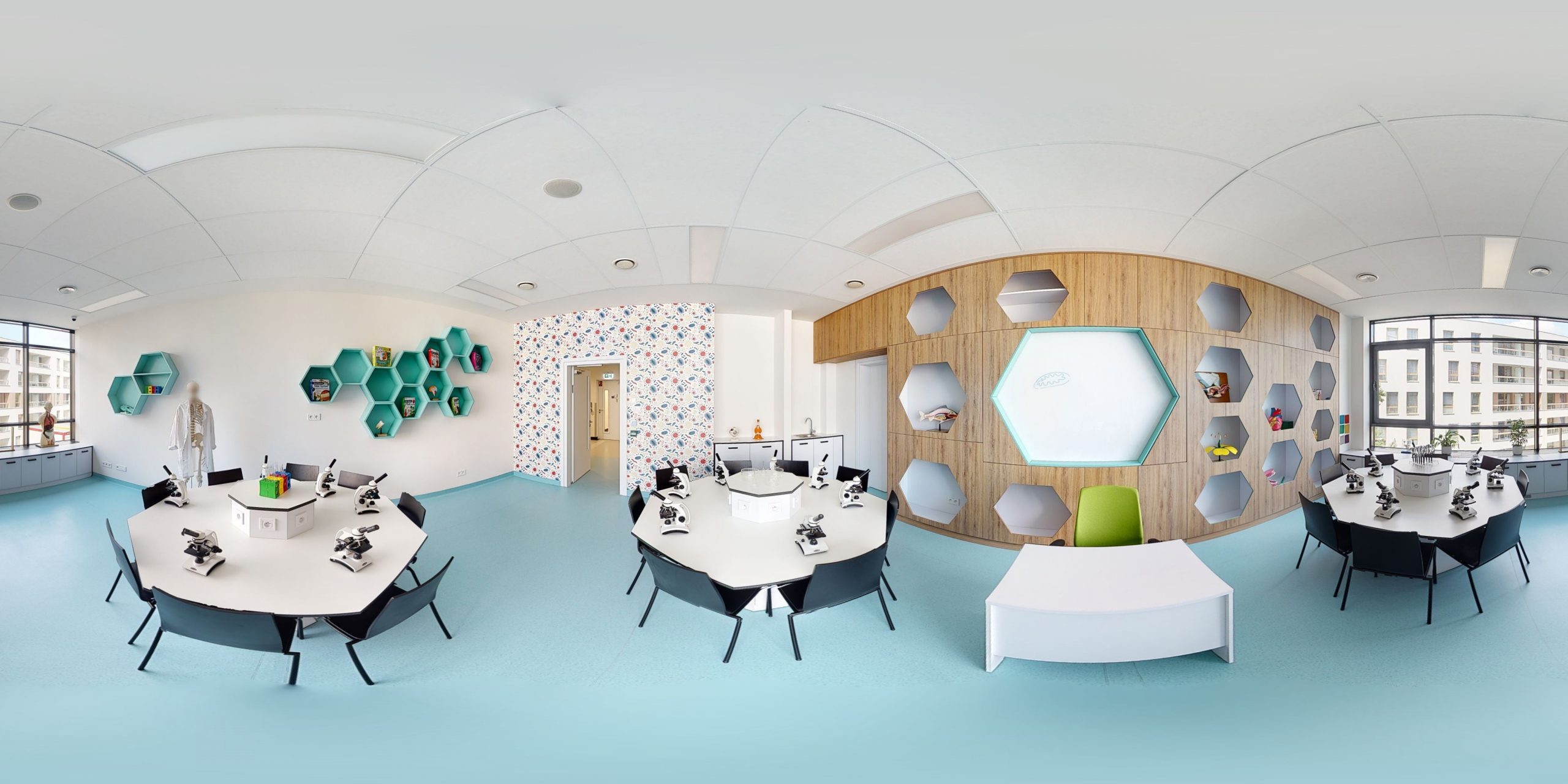 A campus
fit for the 21st century
Vizja Park – a campus of dreams, fully equipped and finished to a very high standard – lies at the heart of our offer.​
The campus boasts 118 classrooms, a main auditorium with a foyer which can hold up to 463 persons, as well as four auditoriums with 223 and 296 seats. There are also eight computer rooms in the building, equipped with modern devices and different types of software, which enable us to teach classes in such areas as statistical calculation, computer graphics, databases, programming of mobile devices, and creating applications in all languages currently in use. Vizja Park is a place which fosters physical fitness – it boasts a full-sized sports hall, which can be divided into 3 sections. It holds a climbing wall offering 3 grades of difficulty, as well as a gymnasium and a ballet studio. The building also boasts various special purpose rooms: a mock courtroom, a public speaking and press conference room, a mock stock exchange room, a Natural Sciences lab, a science lab with a fume hood, an EEG room, a physical therapy room, and a sensory integration lab.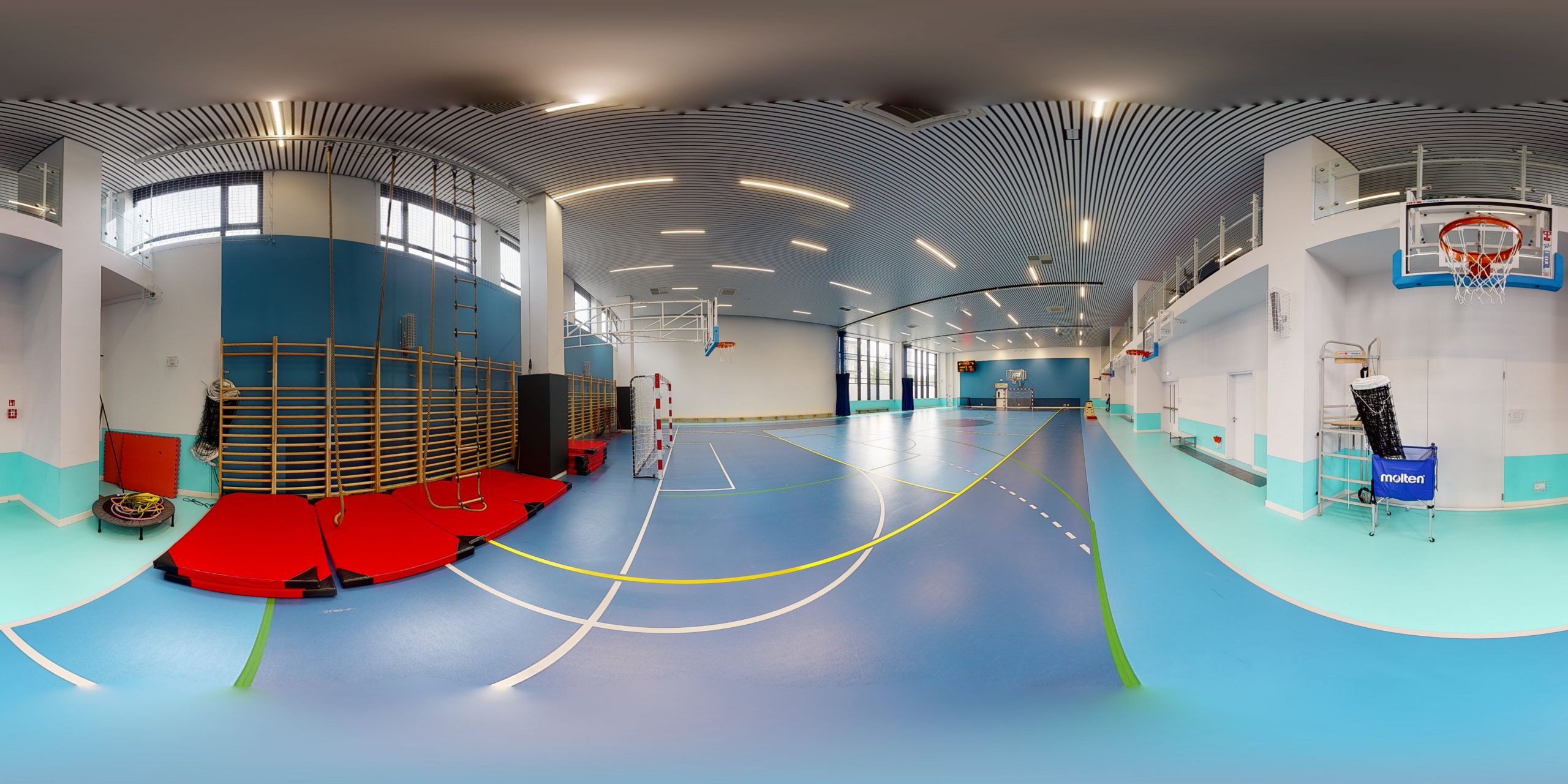 A campus
available to everyone
Vizja Park is a campus which offers a range of possibilities to everybody. The building is adapted to the needs of persons with disabilities and it is also baby-friendly.
The Vizja Park facility is adapted to the needs of persons with disabilities – it boasts four lifts, each available to the public, which provide convenient commuting between all the floors of the building. All doors are wide and the halls are spacious. On every floor, there is a toilet for persons with disabilities, as well as a fully equipped mother-and-baby room. What is more, the climbing wall located in the sports area has been adapted to the needs of persons with disabilities, and soon a fitness room will be opened, adapted to persons with special needs.
From the start, Vizja Park has been a place created with nature in mind. It boasts numerous eco-friendly solutions and we encourage all visitors to the campus to always think of the environment.
The Vizja Park campus is a place which is friendly to people with allergies, but also friendly to our planet. On every floor, recycling bins can be found, as well as a drinking fountain – all you need is a bottle or a cup and you can eliminate plastic from your life. The building is equipped with energy efficiency systems – the hall and toilet lighting uses motion sensors. Similarly, in the toilets, sensors are built into the taps, which makes conserving water easy.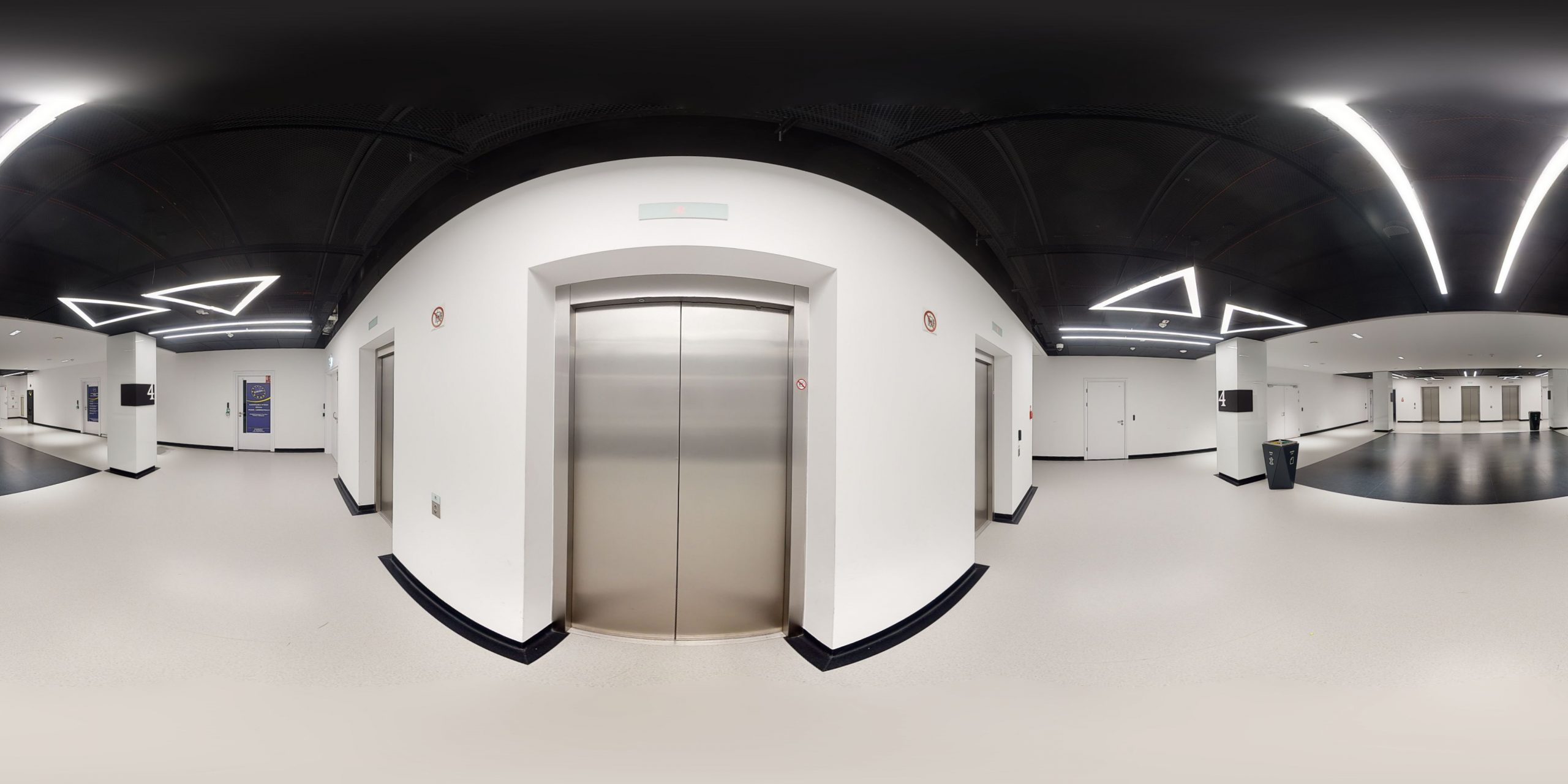 A campus
perfect for every student
Our campus provides a comfort zone for students, tailored to the needs of the 21st century. The building is full of opportunities and solutions which foster the development of young people.
Our lecture halls and classrooms are equipped with ergonomic furniture, which guarantees a comfortable position during classes. Students have at their disposal a two-storey library with three quiet study rooms. The spacious halls offer comfortable seats within their walls as well as electrical sockets – you can sit down with a book and easily charge your phone or laptop battery. The building also holds a modern, self-service cloakroom, available to students. All you need to use it is your student ID or an access card to the building.
Our campus is the perfect place not only for education and research, but also for business.
The function of the Vizja Park campus is not limited to holding classes for students. Our space is also used by representatives of business and science, who organise here conferences, business meetings, trainings. We offer our clients classrooms, conference rooms, guest rooms, and auditoriums. All rooms are equipped with devices of a high standard.​