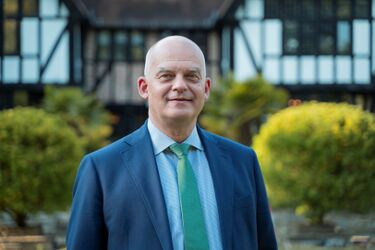 Hon. Dr. Ivo Matser EMP CBM
CEO of the Academy of Business in Society in Brussels. Expert in leadership, international governance and international marketing.
Ivo Matser (Netherlands, 1961) is a specialist in managing and leading organizational change in the professional corporate world and private academic institutions. He continuously pursues to increase the organizational value bringing both the internal and the external perspectives into the process. He executes his profession from three different roles: as a senior executive manager, as board member and as consultant.
Ivo is an economist, a leadership expert and certified Expert Marketing Professional (EMP). He started his career in sports business and managed real estate, publishing and professional services companies. Since 2001, he has been in the position of CEO/President/Dean of private higher education institutions: SWOT Business School (NL), TSM Business School (NL), ISM University of Management and Economics (LT), GISMA Business School (D, UK). Ivo is also assessor for international institutional accreditations in several countries. Regularly he is a speaker at conferences and board room consultant at companies for designing and implementing strategies.
He has represented for more than 10 year academic institutions as member of ABIS and since 2017, he is member of the Board of Directors of ABIS.
Short description of the lecture: Working in international teams
International teams are interesting because of the different cultural backgrounds of the members of the teams. Understanding these cultures and understanding how do deal with it and how to influence processes is interesting and most important. The lecture is designed as a very practical one, based on academic research and thousands of data from international business practice.
Learning and Teaching:
The lecture will be a combination of teaching and a workshop. Teaching for understanding the subjects and a workshop to make it very practical. You will even understand better the team members during this workshop. It will be most relevant for you also during your studies with international groups.