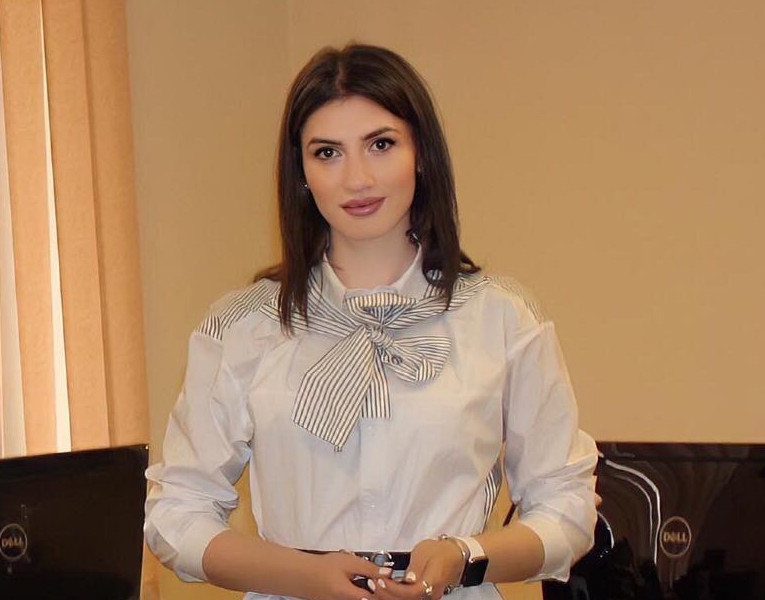 Ani Tamazyan
After graduating Yerevan State University, the Faculty of Romance and Germanic Philology and Yerevan State University, the Faculty of International Relations with honours she started her professional career.
Ani's teaching experience ranges across diverse educational settings. She has a rich experience of teaching English to students of different cultures and nationalities.
She delivered lectures upon "Diplomatic English" and "Successful Negotiations" for the students and teaching stuff of Hellenic Mediterranean University, Greece, Kazakh Academy of Labour and Social Relations, Kazakhstan and Jan Amos Komienski State School of Higher Vocational Education in Leszno, Poland.
Ani is an active participant and speaker of different local and international conferences and trainings organized by the British Council, ECML, Erasmus+, Hellenic Mediterranean University, Erasmus+, Kaunas University of Technology, Harvard Business Publishing Education, KAZATISO and MITSO.
She is also an organizer of different local and international trainings and conferences.
Now she is Dean of the Faculty of Tourism, Architecture and Design of European University of Armenia and lecturer at the Chair Applied Linguistics.
She is a passionate advocate of lifelong learning and believes that people never stop learning.
For Ani, education is the most powerful weapon.
Short description of the lecture:
Active learning with special focus on technology enhanced collaborative learning
"Active learning is an approach to instruction that involves actively engaging students with the course materials through discussions, problem solving, case studies, role plays and other methods. Active learning approaches place a greater degree of responsibility on the learner than passive approaches such as lectures, but instructor guidance is still crucial in the active learning classroom. Active learning activities may range in length from a couple of minutes to whole class sessions or may take place over multiple class sessions".
The digitalization of the world and the availability of vast amounts of information created a new environment for young people and for education. Undoubtedly, the generation of students now starting an academic education is acquainted with IT-technology: PCs, laptops, tablets, smartphones, … are common elements in their daily world and they are using these technologies. This is the first real IT-generation. Strategic deployment of new, computer- assisted technology should contribute to improve the effectiveness of the learning process and should increase the efficiency of the educational practice. New IT-based educational technology should contribute to educational feasibility. The younger people are IT-literates, but do they use these sources of information for learning? Or does this abundance of information result in a very ephemeral confrontation that has no learning effect?
During the workshop/lecture we will try to find out the methods and techniques for organization on technology enhanced collaborative learning.