organizacje międzynarodowe
Pierwsze miejsce w Polsce
w kategorii internacjonalizacji
według rankingu szkół wyższych Perspektywy
Współpraca międzynarodowa
Nasza uczelnia aktywnie współpracuje z wieloma zagranicznymi uczelniami.
W obszarze kształcenia realizuje studia na zasadach podwójnego dyplomu, prowadzi szkoły letnie, kusy wakacyjne oraz doskonalenia zawodowego dla partnerów zagranicznych. Międzynarodowa współpraca stanowi ważny element działalności naukowo-dydaktycznej uczelni.
Akademia Ekonomiczno-Humanistyczna w Warszawie jest zaangażowana w realizację licznych projektów naukowo-badawczych w ramach zorganizowanych programów i sieci badawczych, jak również w drodze nieformalnych kontaktów pomiędzy naukowcami.
AEH otrzymała prestiżową międzynarodową akredytację CEEMAN IQA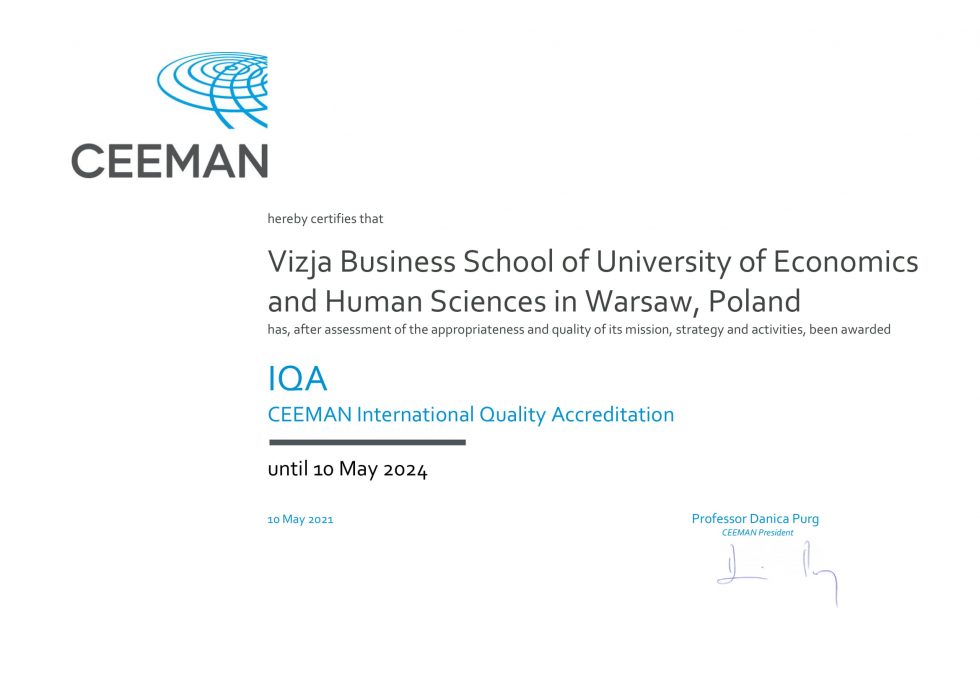 Nasza uczelnia współpracuje z wieloma prestiżowymi

i uznanymi zagranicznymi ośrodkami akademickimi i naukowymi.
Europa
Lviv University of Law and Business (Ukraina)
Sumy State University (Ukraina)
'Stefan cel Mare' University of Secueve (Rumunia)
Trondelag R&D Institute (Norwegia)
University of Rijeka (Chorwacja)
Pilyp Orlyk International Classical University (Ukraina)
University "Fehmi Agani" in Gjakova (Kosovo)
European Business School (Portugalia)
Public University "Kadri Zeka" (Kosovo)
Eurasia International University (Armenia)
"Beder" University College (Republic of Albania)
University UKSHIN Hoti Prizren (Kosovo)
Bukovinian State Medical University (Ukraina)
Epoka University (Albania)
International University of Novi Pazar (Serbia)
Northern University (Armenia)
Kharkiv National University of Economics (Ukraina)
Zhytomyr Polytechnic State University (Ukraina)
Innovation Institute Zagreb (Chorwacja)
Prešov University (Słowacja)
Lesya Ukrainka Volyn National University in Lutsk (Ukraina)
Association Leonard de Vinci (Francja)
School of Advanced Social Studies in Nova Gorica (Słowenia )
Mondragon Unibertsitatea (Hiszpania)
Europea di Roma (Włochy)
EGAS MONIZ, CRL Instituto Universitario Egas Moniz (IUEM) (Portugalia)
Business School PAR (Chorwacja)
University of Applied Sciences in Security and Safety in Zagreb (Chorwacja)
Azja
The International University of Kyrgyzstan (Kirgistan)
Kyrgyz-German Institute of Applied Informatics (Kirgistan)
Technical School of Innovation of American University of Central Asia - Bishkek (Kirgistan)
The American University of Central Asia (Kirgistan)
The Cihan University (Irak)
Azerbaijan State University of Economics (Azerbejdżan)
Kazakh University of Economics, Finance and International Trade (Kazachstan)
Universitas Islam Indonesia (Indonezja)
CITI University (Mongolia)
Khazar University (Azerbejdżan)
Suleyman Demirel University (Kazachstan)
Kazakhstan International Linguistic College (Kazachstan)
Lanzhou Petrochemical Polytechnic (Chiny)
Georgian National University SEU (Gruzja)
Tbilisi International Academy (Gruzja)
The International Black Sea University (Gruzja)
The Caucasus International University (Gruzja)
East European University (Gruzja)
Alterbridge International University of Management and Communication (Gruzja)
New Vision (Gruzja)
Waseda University (Japonia)
Gansu Agricultural University (Chiny)
Anhui Vocational College of City Management (Chiny)
Centre for Study Overseas Inc. (Chiny)
Afryka
Nelson Mandela Metropolitan University (Republika Południowej Afryki)
Ameryka Południowa
The University of the Frontier (Chile)
Universidad San Francisco de Quito (Ekwador)
Instituto Universitario de Ciencias Psicologicas, Sociais e de Vida
The University of Talca (Chile)
Universidad del Rosario (Kolumbia)
Ameryka Północna
College of Saint Elizabeth (USA)
University of Prince Edward Island (Kanada)
Nasza Uczelnia realizuje projekt polegający na prowadzeniu studiów na zasadzie podwójnego dyplomu z kilkoma uniwersytetami. Dzięki temu studenci z uczelni partnerskich mogą dołączyć do naszej społeczności akademickiej po ukończeniu pierwszego roku nauki.
Zasady realizacji programów podwójnego dyplomu [plik]
Obecnie AEH realizuje studia na zasadzie podwójnego
dyplomu z następującymi ośrodkami akademickimi:
International Black Sea University
(Tbilisi, Gruzja)

International University of Kyrgyzstan
(Biszkek, Kirgistan)

Międzynarodowy Klasyczny Uniwersytet im. F. Orlika
(Mikołajów, Ukraina)

Kyrgyz-German Institute of Applied Informatics
(Biszkek, Kirgistan)

The International Teaching University of Management and Communication Alterbridge (Gruzja)

Eurasia International University (Erywań, Armenia)

Kazakh University of Economics, Finance
and International Trade (Nur-Sultan, Kazachstan)

International University of Novi Pazar (Novi Pazar, Serbia)

University UKSHIN Hoti Prizren (Prizren, Republic of Kosovo)

East European University (Gruzja)




Georgian National University- SEU

University College "Beder", Republic of Albania

Public University "Kadri Zeka", Kosovo
Caucasus International University (Gruzja)
Ala-Too international University in Bishkek (Kirigistan)
Członkostwo w organizacjach
międzynarodowych
Akredytacja CEEMAN – Central and East European
Management Development Association
Nasza Uczelnia posiada akredytację CEEMAN (Central and East European Management Development Association) – międzynarodowego stowarzyszenia utworzonego w 1993 roku, skupiającego się na rozwoju zarządzania w celu przyspieszenia wzrostu jakości kształcenia w obszarze zarządzania w Europie Środkowej i Wschodniej. Obecnie jest to globalna sieć instytucji zainteresowanych jakością edukacji i innowacjami w dziedzinie zarządzania. Mając za cel doskonałość zawodową, CEEMAN wspiera jakość procesów rozwoju i zmian w zarządzaniu poprzez rozwój edukacji, badań, konsultacji, informacji. Jego holistyczne podejście do przywództwa propaguje innowacje, kreatywność i szacunek dla wartości kulturowych. Instytucjom edukacyjnym spełniającym ustanowione standardy, CEEMAN przyznaje akredytację (IQA Accreditation). W maju 2021 roku akredytacja została przyznana również naszej uczelni.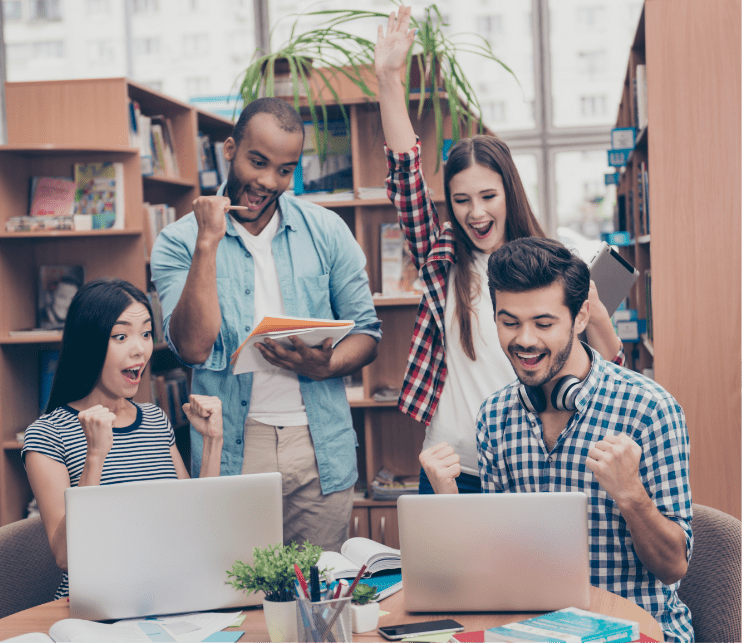 PRME – Principles for Responsible
Management Education
AEH jest także członkiem PRME (Principles for Responsible Management Education), czyli platformy założonej w 2007 r. i wspieranej przez ONZ, której naczelną ideą jest rozpowszechnianie zasad odpowiedzialnej edukacji w zakresie zarządzania poprzez nadanie większego znaczenia normom zrównoważonego rozwoju w uczelniach na całym świecie. PRME, licząca ponad 650 sygnatariuszy na całym świecie, stała się największą zorganizowaną siecią łączącą ONZ z instytucjami szkolnictwa wyższego kształcącymi studentów na kierunku zarządzanie. PRME posługuje się sześcioma zasadami, angażując uczelnie biznesowe, aby zapewnić przyszłym liderom umiejętności potrzebne do zbilansowania celów ekonomicznych i zrównoważonego rozwoju. Wspomnianymi sześcioma zasadami PRME są:
rozwijanie zdolności studentów generowania trwałej wartości dla biznesu i społeczeństwa oraz do pracy na rzecz gospodarki światowej sprzyjającej włączeniu społecznemu;
uwzględnianie w programach nauczania i praktykach organizacyjnych wartości globalnej odpowiedzialności społecznej zawartych w inicjatywach międzynarodowych takich jak Global Compact ONZ;
stworzenie ram edukacyjnych, materiałów, procesów i środowiska, które umożliwią efektywne uczenie się odpowiedzialnego przywództwa;
zaangażowanie w badania koncepcyjne i empiryczne, które pogłębią wiedzę na temat roli, dynamiki i wpływu korporacji na tworzenie trwałej wartości społecznej, środowiskowej i ekonomicznej;
współpraca z menedżerami korporacji biznesowych w celu poszerzenia wiedzy na temat wyzwań związanych z wypełnianiem obowiązków społecznych i środowiskowych oraz wspólne opracowywanie skutecznych narzędzi do sprostania tym wyzwaniom;
ułatwianie i wspieranie dialogu oraz debaty wśród nauczycieli akademickich, studentów, przedstawicieli biznesu, rządu, konsumentów, mediów, organizacji społeczeństwa obywatelskiego i innych zainteresowanych grup na temat krytycznych kwestii związanych z globalną odpowiedzialnością społeczną i zrównoważonym rozwojem.
UEHS w rankingach międzynarodowych
Impact Rankings, przygotowany przez Times Higher Education, to jedyny międzynarodowy ranking uczelni pod względem Celów Zrównoważonego Rozwoju ONZ. Celem rankingu jest promocja uczelni, która stawi czoło kluczowym wyzwaniom współczesności i wnosi największy wkład w budowę zrównoważonego społeczeństwa.
Nasza uczelnia może pochwalić się tym, że w tegorocznym rankingu znalazła się w dwóch obszarach:
dobre zdrowie i samopoczucie
zmniejszanie nierówności
"Webometrics Ranking of World Universities" to inicjatywa Cybermetrics Lab, grupy badawczej należącej do Consejo Superior de Investigaciones Científicas (CSIC), największej publicznej instytucji badawczej w Hiszpanii. Laboratorium Cybermetrii za pomocą metod ilościowych zaprojektowało i zastosowało wskaźniki, które pozwalają nam mierzyć aktywność naukową w sieci. Wskaźniki cybermetryczne są przydatne do oceny nauki i techniki oraz stanowią doskonałe uzupełnienie wyników uzyskanych metodami bibliometrycznymi w badaniach naukometrycznych. W tej chwili nasza Uczelnia zajmuje 3 miejsce wśród wszystkich uczelni prywatnych w Polsce.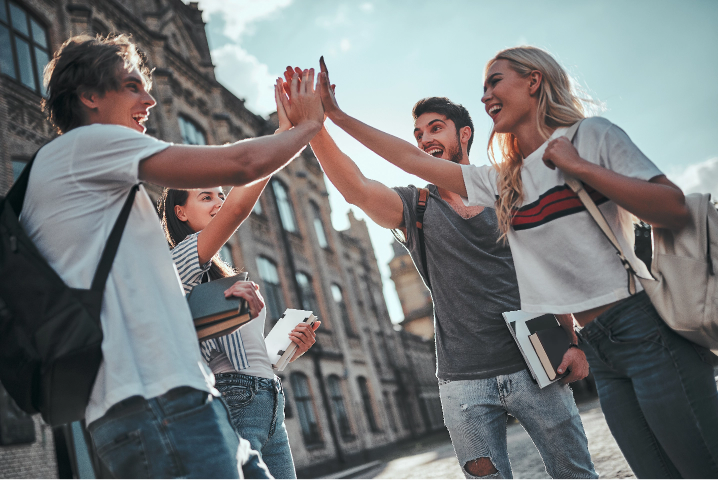 Positive Impact Rating – PIR

PIR, zainicjowany przez grupę ekspertów ze szkół biznesowych, jest szwajcarskim stowarzyszeniem, które reguluje kwestie oceny. Celem PIR jest uchwycenie głosu uczniów w celu określenia pozytywnego wpływu szkół, przejścia od rywalizacji do współpracy oraz dostarczenia narzędzi do wprowadzania zmian.
Na obecną chwilę nasza Uczelnia znajduję się na poziomie 3 jako szkoła osiągająca postęp.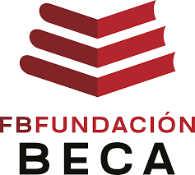 Fundación Beca
Fundación Beca oferuje stypendia dla Meksykanów i Latynosów od 2005 roku. Obecnie liczba stypendystów ze wszystkich krajów Ameryki Łacińskiej, którzy pomyślnie ukończyli studia wyższe na prestiżowych uniwersytetach na całym świecie, wynosi ponad 1000. Fundacja od 13 lat kładzie nacisk na studia podyplomowe. Jednak w odpowiedzi na zainteresowania nowego pokolenia i wymagania rynku pracy, w 2018 r. Rada Powiernicza Fundación Beca postanowiła wprowadzić nowe programy edukacyjne, które mogą pomóc młodym ludziom w ich profesjonalizacji i dostępie do lepszej jakości życia. Na tym etapie zawierane są umowy o współpracy w celu zdobycia tytułu licencjata w Meksyku lub za granicą, a także uczestnictwa w programach specjalizacyjnych, takich jak dyplomy i kursy letnie, prowadzonych w formacie bezpośrednim lub online.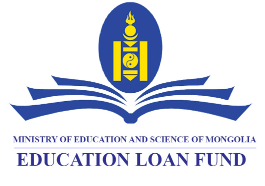 Education Loan Fund (Fundusz Pożyczek Edukacyjnych)
Education Loan Fund (ELF), agencja wdrażająca Ministerstwa Edukacji i Nauki Mongolii, udziela pożyczek studenckich i stypendiów studentom mongolskim i zagranicznym. Głównym celem naszej organizacji jest świadczenie kompleksowych usług finansowych dla studentów w celu uzyskania dobrej jakości edukacji i zapewnienia takich samych możliwości kształcenia, niezależnie od pochodzenia ekonomicznego i społecznego, aspektów geograficznych, wieku, płci i niepełnosprawności fizycznej. Aby osiągnąć nasze cele w zakresie finansowania edukacji, planujemy rozszerzyć współpracę z zagranicznymi uczelniami oraz organizacjami rządowymi i pozarządowymi, których podstawowym zadaniem jest wspieranie edukacji. Zgodnie z polityką państwa studenci z rodzin o niskich dochodach, z rodzin niepełnosprawnych oraz uczniowie z rodzin częściowo osieroconych mają dostęp do kredytów; Studenci osieroceni i niepełnosprawni mają prawo do stypendiów, a studenci, którzy wykazali się wybitnymi osiągnięciami i studiują na studiach licencjackich na kierunku pedagogika i pielęgniarstwo, są zwolnieni z czesnego. ELF udziela nieoprocentowanych pożyczek studenckich dla studentów studiujących w krajowych instytucjach szkolnictwa wyższego.
Akademia Ekonomiczno-Humanistyczna w Warszawie w ramach Programu Erasmus+ realizuje mobilności Studentów w celu odbycia praktyk/staży W UCZELNIACH ZAGRANICZNYCH.
dowiedz się więcej

Studenci AEH mają możliwość wyjazdu w ramach wymiany bez ponoszenia dodatkowych kosztów za naukę do następujących uczelni:
Universidad del Rosario w Bogocie
(Kolumbia)
VNU University of Economics and Business, Vietnam National University Hanoi (Wietnam)
New Vision University (Gruzja)
Suleyman Demirel University
(Kazachstan)
Universiti Teknikal Mara SDN. BHD. (UniKL) (Kuala Lumpur)
O udział w wymianie studenckiej i wyjazd w ramach programu może ubiegać się osoba spełniająca wszystkie poniższe kryteria tj. osoba, która:
posiada aktualny status studenta Akademii Ekonomiczno-Humanistycznej w Warszawie;
odbywa stacjonarne studia pierwszego lub drugiego stopnia, bądź jednolite studia magisterskie (w chwili złożenia wniosku wymagane jest ukończenie minimum pierwszego roku studiów pierwszego stopnia);
zamieszkuje na terenie Rzeczypospolitej Polskiej;
zaliczyła wszystkie dotychczasowe okresy studiów, z których uzyskała wysoką średnią ocen;
zna język angielski i/lub język hiszpański;
nie przebywa na urlopie dziekańskim;
oraz względem, której nie jest prowadzone postępowanie dyscyplinarne.
Nabór wniosków będzie prowadzony w terminach wskazanych poniżej:
semestr letni 2023 – trwa do 16 grudnia, wyniki 20 grudnia
semestr zimowy 2023 i rok akademicki 23/24 – trwa do 30 maja 2023, wyniki 6 czerwca 2023
1
List rekomendacyjny od wykładowcy lub opinia opiekuna specjalności wybranej przez studenta.
2
Certyfikat językowy lub zaświadczenie od Dyrektora Studium Języków Obcych AEH/ Language certificate or Certificate issued by the Director of Foreign: Languages School of the University.
3
Potwierdzenie średniej ocen z całego okresu studiów (zaświadczenie z Biura Obsługi Studenta)/ Confirmation of the GPA (certificate from the Dean's Office).
Formularz zgłoszeniowy
W celu zgłoszenia udziału w wymianie studenckiej i wyjazdu w ramach programu prosimy o wypełnienie formularza zgłoszeniowego.
Nasi pracownicy naukowo-dydaktyczni mają możliwość prowadzenia zajęć w uczelniach partnerskich jako profesorowie wizytujący bądź uczestnicy w programach uczelnia na odległość za pośrednictwem platformy e-learningowej.
Osoby zainteresowane zapraszamy do kontaktu za pomocą strony
internetowej: erasmus.vizja.pl/wykladowcy
Zachęcamy do prowadzenia zajęć na odległość w Escuela de Empresas, Universidad San Francisco de Quito w Ekwadorze poprzez platformę D2L w języku angielskim lub hiszpańskim. 
Warunkiem udziału w projekcie jest ukończenie krótkiego kursu instruktażowego on-line z zakresu wymogów techniczno-merytorycznych przygotowania zajęć (obecnie dostępny jedynie w języku hiszpańskim). Uczelnia oferuje bardzo korzystne warunki uczestnictwa w projekcie.
Nasza uczelnia przewiduje możliwość transferu punktów dla studentów uczelni zagranicznych. Dotyczy to wszystkich kursów prowadzonych w ramach programów studiów licencjackich i magisterskich na AEH. Kursy są prowadzone formie wykładów online, po zakończeniu których studenci przystępują do egzaminów.
Obecnie w tym projekcie współpracujemy z następującymi uczelniami partnerskimi:
Centre for Study Overseas (Chiny)
Wymagana jest również znajomość języka zgodnie z polityką oceny językowej UEHS.
Potrzebujesz więcej informacji, masz pytania –
skorzystaj z formularza kontaktowego
Potrzebujesz więcej informacji, masz
pytania, skorzystaj z formularza
kontaktowego
Osobą odpowiedzialną za rozwój i strategię
współpracy międzynarodowej jest Prorektor
ds. współpracy międzynarodowej dr hab.
Anna Llanos-Antczak, prof. AEH.